​Medowie Yoga With Aimee
​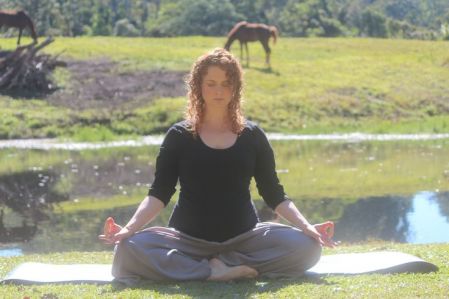 ​Details
Email:
aimee@aimeeangelique.com
Website:
http://www.facebook.com/medowieyoga
Description
Rest, Restore and Flow with Aimee Angelique
​
Rest, Restore and Flow is an energizing and relaxing class designed especially for those who are new to yoga, although it is open to students of all levels.
You have probably heard about the many benefits of practicing yoga, these include:
• Stress and anxiety reduction
• Weight loss and positive body image cultivation
• Building strength and endurance
• Fostering flexibility and tone
• Improving posture and alignment
• Easing back pain and muscle tenderness
• Aiding better sleep
• Optimizing breathing
• Soothing the nervous system and learning to truly relax, finding peace, awareness and inner calm.
Rest, Restore and Flow classes teach you the fundamentals of yoga at a smooth, easy pace. In this class, you will learn postures, breathing techniques and meditation skills that will both energize and relax you. These are fantastic tools that, once mastered, can be used both in class and at home to take your wellbeing to new levels throughout your lifetime.
Rest, Restore and Flow is also a fantastic class for more experienced students, allowing you to take a step back from advanced techniques and solidify the foundations of your practice once again.
---